Meet Our Instructors
Thank you for visiting the Meet Our Instructors page. The instructors at Defensive Strategies, LLC are a committed group of firearms trainers & personal defense professionals who are passionate about their training and giving their students the best possible experience, both in the classroom and on the range. Success comes through preparation, skill and knowledge and our Instructors have it all, they understand the philosophy that we have developed for the classroom and our business that stresses the student is our number #1 priority. You can rest assured that your experience with all classes at Defensive Strategies, LLC will be in a comfortable, relaxed and fun environment for learning with highly experienced and knowledgeable instructors. This is why we have a 5 Star rating on Google, Yelp, USA Carry and more.
So what do you look for in an Instructor... Here's some suggestions!
---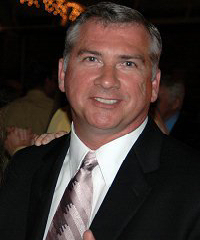 Bob Boilard / SAFTD Program Director & National Master Instructor - NRA Training Counselor.
Bob is the Program Director & National Master Instructor at the SAF Training Division, an NRA Training Counselor, an NRA Refuse to be A Victim Regional Counselor. Bob is a veteran of the United States Army and has been shooting since his parents bought him his first rifle at the age of 13. While in the Army he qualified as a sharpshooter and has been hooked ever since - as he says; "Once you've got the fever, there is NO CURE".
After leaving the military he had a 25 year career in military electronics with companies like Teledyne, Parlex & LaBarge Manufacturing; designing flexible printed circuits for various projects like the navigation system for the Tomahawk Cruise Missile, Patriot Missile Systems, AH-64 Apache Helicopter, Hubble telescope, the Space Shuttle and many more.
---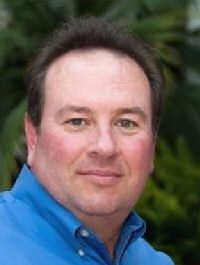 Rick Olson / Instructor
Rick Olson is a veteran of the United States Marine Corps, and a graduate of Southern New Hampshire University with a BA in Social Science. Rick subsequently attended Massachusetts School of Law in Andover MA and is an avid hunter and shooter. As a former Law Enforcement Officer Rick is very passionate about the Second Amendment and can be frequently found on Granite Grok taking up second amendment, hunting, fishing, trapping and wildlife conservation issues.
As a Social Scientist by discipline, Rick's commentary enjoys not only a focus on the political aspects from a conservative point of view, but also on the human relationship aspects and externalities of social policy results. Rick is the current President of the New Hampshire Wildlife Federation, and also the current President of the Londonderry Fish & Game Club, as an active Hunter education and Bowhunter Education instructor for New Hampshire Fish & Game, Rick works tirelessly in advocacy for outdoor sporting men and women across the Granite State.
---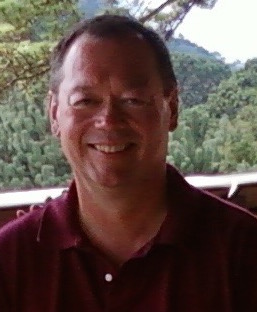 Scott Doherty / Instructor
Scott retired in 2014 as Deputy Chief from the Schenectady, NY Fire Department. During his 25-year career, Scott was in charge of Emergency Medical Services for the city of Schenectady and served as a Platoon Commander. Scott formed a unit of Fire Investigators with sworn police powers and graduated from New York's Zone 5 Law Enforcement Academy as a certified police officer. Scott served as a Law Enforcement staff instructor for the police academy and a task force officer with the US Bureau of Alcohol, Tobacco, Firearms & Explosives, and started a tactical paramedic program for the city of Schenectady. After retirement, Scott worked as a Patrol Officer for the Canajoharie Police Department.
---
Gerard is originally from Ireland and immigrated to the USA in 1985. Gerard enrolled in the Irish Army Reserve (FCA) force at 16 and served in the "Desmond Regiment" for 4 years, whereupon he immigrated to the USA at 20 years of age. Gerard is an avid Open Water diver and holds certifications in PADI as a "Rescue Diver".
Gerard has also completed courses in "Simunition Training", Force on Force Training, Close Quarter Combat Tactics/Training and Unarmed Self Defense Training. Gerard is also a member of IDPA (International Defensive Pistol Association), 3 Gun Nation and Steel Challenge and competitively shoots in New England!
Gerard is a firm believer that no matter how much training you take or do…it is NEVER enough and there is always someone who knows more than you, so "Listen, Observe and Learn".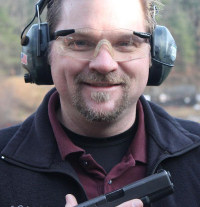 ---
Charlie has had a busy and varied life. He graduated from the Berklee College of Music with a Bachelor's Degree in Music Education and has been teaching instrumental music upon graduation. He's played with a number of bands in the great Boston area and spent years with a house band at a club in Boston.
He became interested in firearms after he became a father & wanted to be able to protect them. He's been shooting since 2002.
---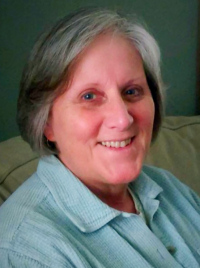 Lynn Nadeau / Instructor/ RSO
Lynn has enjoyed a variety of experiences in the medical arena as a Licensed Nursing Assistant, Medical Assistant, Dental Laboratory Technician, an Emergency Medical Technician and EKG Technician. She has also instructed for the American Heart Association and the National Safety Council's First Aid. She has a genuine caring for the well-being of others.
More recently, Lynn has been pursuing voiceover acting, coached by local and nationally renown voiceover Actors. She has had the opportunity to do local and international promos and commercials, with plans of expanding to further opportunities as she develops her home studio.
Lynn has had a long-time passion for firearms since her first introduction to an NRA basic rifle course in college. More recently, she received her instructor training through Defensive Strategies and is a strong supporter of second amendment rights. She genuinely enjoys training women and others interested in learning how to use firearms safely.
---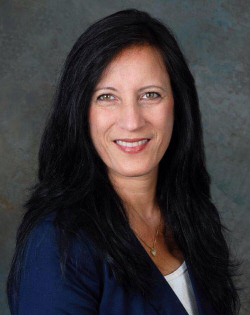 Lori Lynn Greene / Instructor / RSO
Lori is a Principal Advancement Strategist and owner of Alpha Advancement Strategies, helping individuals, businesses, organizations and community leaders reach their personal and professional goals. She is a good standing member of the American Association of Christian Counselors and the International Christian Coaching Association. She also serves on the advisory board of the New Hampshire Christian Business Network, facilitating their monthly meetings, as well as, a weekly mastermind group for aspiring entrepreneurs.
Lori is the host of the In It Together daily radio show previously airing on 90.7 FM WLMW in Manchester and internationally of the VoiceAmerica Variety Channel. She and Master Instructor, Bob Boilard, discuss situational awareness, personal protection, and home defense on the local show every Tuesdays at 9:10 Am.