Meet Our Instructors
Thank you for visiting the Meet Our Instructors page. The instructors at Defensive Strategies, LLC are a committed group of firearms trainers & personal defense professionals who are passionate about their training and giving their students the best possible experience, both in the classroom and on the range. Success comes through preparation, skill and knowledge and our Instructors have it all, they understand the philosophy that we have developed for the classroom and our business that stresses the student is our number #1 priority. You can rest assured that your experience with all classes at Defensive Strategies, LLC will be in a comfortable, relaxed and fun environment for learning with highly experienced and knowledgeable instructors. This is why we have a 5 Star rating on Google, Yelp, USA Carry and more.
So what do you look for in an Instructor... Here's some suggestions!
---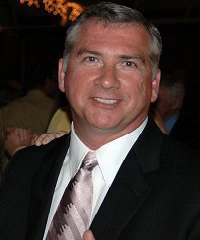 Bob Boilard / SAFTEA Program Director & National Master Instructor - NRA Training Counselor.
Bob Boilard is the Program Director & a National Master Instructor at the Second Amendment Firearms Training & Education Association (SAFTEA), an NRA Training Counselor, NRA Refuse to be A Victim Regional Counselor and the Chief Instructor at Defensive Strategies. He also currently teaches private security & corrections personnel at NH Job Corps (i.e. US Dept. of Labor), Bob holds a type 1 FFL (Federal Firearms License) and is a Massachusetts LEOSA Instructor. Bob is a veteran of the United States Army and has been shooting since his parents bought him his first rifle at the age of 13.
After leaving the military he had a 25 year career in military electronics with companies like Teledyne, Parlex & LaBarge Manufacturing; designing flexible printed circuits for various projects like the navigation system for the Tomahawk Cruise Missile, Patriot Missile Systems, AH-64 Apache Helicopter, Hubble telescope, the Space Shuttle and many more. His days as the Supervisor of Engineering for a 100 million dollar company was satisfying and very challenging at all times. Bob also spent 25 years on a sideline business as a mobile disc-jockey and videographer doing weddings, anniversaries and oh those singles dances. Currently working as a Court Security Officer for the Hillsborough County Sherrif's Office.
Bob is married to his wife of 29 years, has 3 children, 7 grand-children and now owns 2 businesses including Defensive Strategies, LLC and a high tech company called i4Market, LLC which does website design, hosting, collocation and marketing services. Bob has been a member of the FBI InfraGard team for the last 14 years and is also a former New Hampshire Armed Private Investigator/Bail Enforcement & Fugitive Recovery Agent doing mostly fugitive recovery, law enforcement investigations and surveillance work.
---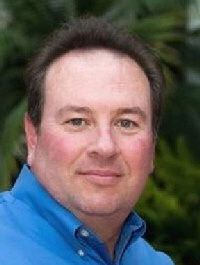 Rick Olson / Instructor
Rick Olson is a veteran of the United States Marine Corps, and a graduate of Southern New Hampshire University with a BA in Social Science. Rick subsequently attended Massachusetts School of Law in Andover MA and is an avid hunter and shooter. As a former Law Enforcement Officer Rick is very passionate about the Second Amendment and can be frequently found on Granite Grok taking up second amendment, hunting, fishing, trapping and wildlife conservation issues.
As a Social Scientist by discipline, Rick's commentary enjoys not only a focus on the political aspects from a conservative point of view, but also on the human relationship aspects and externalities of social policy results. Rick is the current President of the New Hampshire Wildlife Federation, and also the current President of the Londonderry Fish & Game Club, as an active Hunter education and Bowhunter Education instructor for New Hampshire Fish & Game, Rick works tirelessly in advocacy for outdoor sporting men and women across the Granite State.
---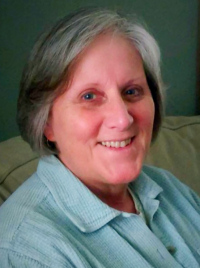 Lynn Nadeau / SAFTEA Master Instructor/ NRA Instructor / RSO
Lynn has enjoyed a variety of experiences in the medical arena as a Licensed Nursing Assistant, Medical Assistant, Dental Laboratory Technician, an Emergency Medical Technician and EKG Technician. She has also instructed for the American Heart Association and the National Safety Council's First Aid. She has a genuine caring for the well-being of others.
More recently, Lynn has been pursuing voiceover acting, coached by local and nationally renown voiceover Actors. She has had the opportunity to do local and international promos and commercials, with plans of expanding to further opportunities as she develops her home studio.
Lynn has had a long-time passion for firearms since her first introduction to an NRA basic rifle course in college. More recently, she received her instructor training through Defensive Strategies and is a strong supporter of second amendment rights. She genuinely enjoys training women and others interested in learning how to use firearms safely.
---
Sean List - NRA Certified Instructor - Firearms Attorney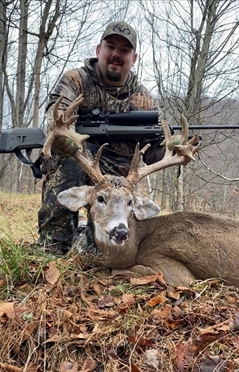 Sean is an attorney specializing in firearms law, employment law, and criminal defense. He is a graduate of the Daniel Webster Scholar Program at the University of New Hampshire, Franklin Pierce School of Law. He has successfully tried multiple jury trials in both state and federal courts. He has also represented clients in front of multiple government agencies. He is licensed to practice in the State of New Hampshire, United States District Court- District of New Hampshire, and the United States Court of Appeals for the First Circuit in Boston.
Sean represents federal firearm licensed dealers in a variety of compliance, liability, employment and general business issues. He also represents individuals who have been criminally charged in cases related to firearms, deadly weapons and self-defense. Sean is regularly consulted regarding federal and state firearm regulation, NFA compliance, the classification of firearms according to ATF definitions, private and over-the-counter firearm transfers, the effect of convictions/mental health admissions on firearm ownership eligibility, the mechanics of firearms, justifiable use of force and firearm display issues. Sean has also testified in the New Hampshire Legislature on multiple occasions, including testifying on behalf of the New Hampshire House of Representatives.
---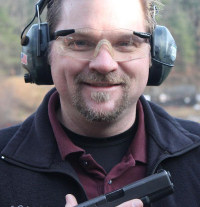 Charlie Cook / NRA Instructor / Utah CFP Instructor
Charlie has had a busy and varied life. He graduated from the Berklee College of Music with a Bachelor's Degree in Music Education and has been teaching instrumental music upon graduation. He's played with a number of bands in the great Boston area and spent years with a house band at a club in Boston.
He became interested in firearms after he became a father & wanted to be able to protect them. He's been shooting since 2002. He became a NRA Range Safety Officer when he started running bowling pin & balloon shoots at his gun club. A couple years after that, he became certified by the NRA to teach Basic Pistol & Home Firearm Safety and certified instructor by the Massachusetts State Police. He has volunteered with the Gun Owners Action League with many of the Firearm Safety Education Day & Women on Target events.