Rick Olson / Instructor CRSO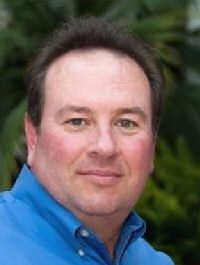 Rick Olson / Instructor is a veteran of the United States Marine Corps, and a graduate of Southern New Hampshire University with a BA in Social Science. Rick subsequently attended Massachusetts School of Law in Andover MA and is an avid hunter and shooter. As a former Law Enforcement Officer Rick is very passionate about the Second Amendment and can be frequently found on Granite Grok taking up second amendment, hunting, fishing, trapping and wildlife conservation issues.
Rick is the current President of the New Hampshire Wildlife Federation, and also the current President of the Londonderry Fish & Game Club, as an active Hunter education and Bowhunter Education instructor for New Hampshire Fish & Game, Rick works tirelessly in advocacy for outdoor sporting men and women across the Granite State. Rick currently serves as a commissioner on the Manchester Conservation Commission and resides in Manchester. He is a certified NRA Range Safety Officer and has three children and four Grandchildren.
Rick is certified to teach in the following disciplines:
New Hampshire Hunter Education Instructor
New Hampshire Bowhunter Education Instructor
NRA Basic Pistol Instructor
NRA Basic Rifle Instructor
NRA Basic Shotgun Instructor
NRA Home Firearm Safety Instructor
NRA Chief Range Safety Officer
NRA Personal Protection inside the Home Instructor
NRA Personal Protection Outside of the Home Instructor
NRA Metallic Reloading Cartridge Instructor
Empty Hand defensive techniques
MCMAP
Other Training:
Handgun Combatives w/ Dave Spaulding
Defense Training International w/John Farnam-Defensive handgun
SAFTD Defensive Carbine 1 Instructor
SAFTD Range Officer
NRA Approved Club Leader