SAFTEA OC Pepper Spray Class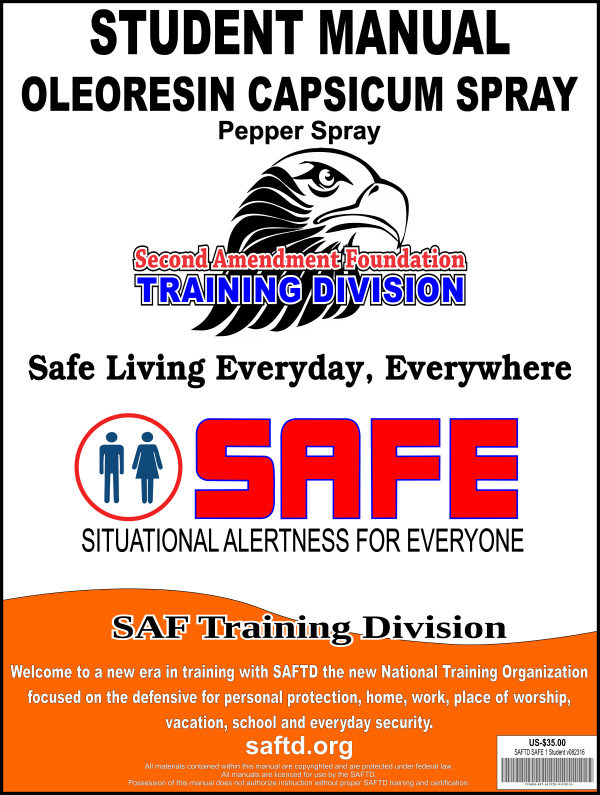 This half-day class can help you learn how to identify threatening behaviors and be better prepared to escape dangerous situations safely.
Students will be educated on the following:
Introduction, history of SAFTEA, staff, students
An understanding of situational alertness
Attacker Distraction Tactics
De-escalation Techniques
Verbal and Physical Escape Techniques
Training Drills for Preventing Attacks
Your options for protection
Personal Safety Spray Information
Training Drills for Protection
Awareness and Avoidance
Color Codes of Awareness
Selecting your OC Spray
Ratings, Heat Units, Percent & MC's and what they mean
The difference between CS and CN
Spray Patterns & how to spray your attacker
Insuring you are not contaminated when using OC Spays
The difference between Foams, Sprays & Gels
When you Can use OC and when you Can't
Practice Spray Drills
Class review & written test
Anyone can benefit from taking an OC class - whether you're a runner, commuter, student, someone who travels for work, retiree, homemaker, college student - this class is for you!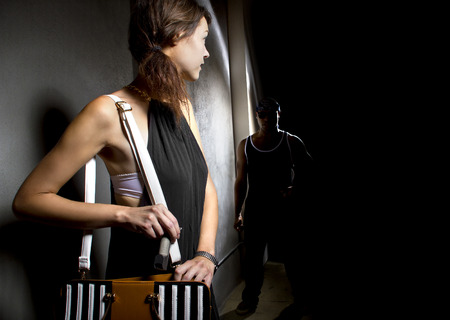 Have You Heard the Stats?
Being violently attacked is 52 times more likely than experiencing a car accident, 229 times more likely than having your house catch fire and 1,000 times more likely than being in a plane crash.
Numbers like these can be frightening, but the good news is that there are several opportunities throughout each day to minimize potential safety threats.
Our program is structured around helping you take precautions and build habits that could enhance your safety.
What Will You Receive?
Students will be exposed to four to five (4-5) hours of Safety Awareness Information, Tips, Skills and Techniques within an intimate and fun atmosphere. Class sizes will be relatively small allowing your instructor to critique your performance and provide important feedback.
Each student will receive:
SAFTEA OC Pepper Spray Manual
Inert Practice Canister
1 Active Sabre Red 3 in 1 OC Defense Spray in

Key Case

1 Quick Release Keychain
Survivor Skills for Smart Living
SAFTEA Student Test
Peace of Mind knowing you can effectively ward off attackers.
SAFTEA Certificate of Completion
NEXT CLASS
January 10th, 2018 - 6-10 PM - Introductory price $75