Home & Business Security Surveys - Security Consulting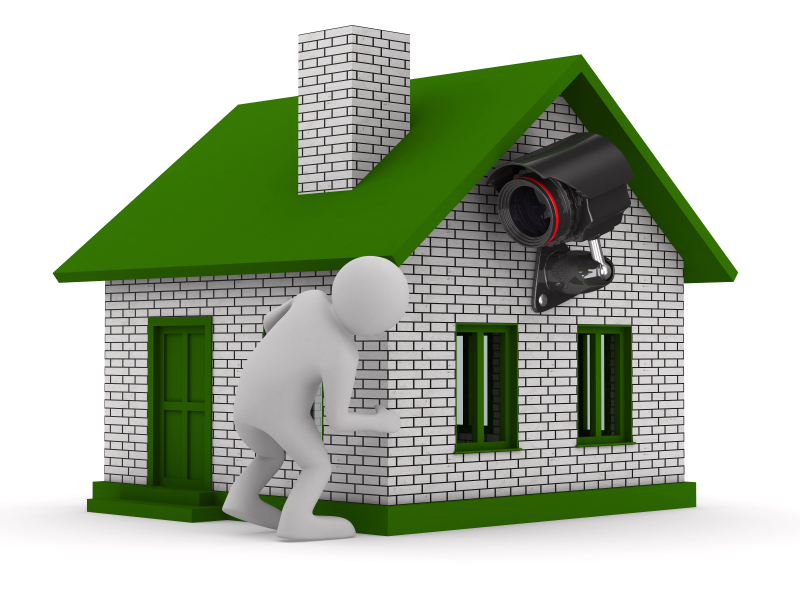 A Home or Business Security Audit is an important step you can take to decrease the likelihood that your home or business is not targeted for criminal activity. Properly preparing your home and business to minimize burglary or home invasion and being prepared in case one does occur could save your life.
As a community service to our customers we will provide an on-site home or business security audit. Below are just some of the items discussed during an on-site visit, you may use this as a guide for your own property. These are just some of the steps you can take to decrease the likelihood that you or your home is not targeted.
Doors & Windows
Garage Doors
Home Alarms
Gas & Carbon Monoxide Detectors
Perimeter Security
Lighting
Safe Rooms
Locks & Harware
Fire Safety
Much More....
We will cover much more during our audit and will answer any questions of concern, help you design a safe room for you and your family, alarm systems, phone lines and much more. Call us today at 603-566-1727 or contact us. (Please plan on at least 2 hours for the survey.)
At the end of our audit you will receive a detail report with a checklist of action items you might want to consider implementing for the security and safety of yourself and your family. The Audit also comes with an NRA Refuse to be a Victim Student Packet which will also enable you to create a personal protection plan for your safety at home, at work, in your car, while you travel and more.
Considering the importance that most families place on smoke detectors and fire escape plans, it's worth knowing that you are more than three times as likely to be the victim of a violent crime than you are to be the victim of a residential fire, and you are more than 58 times as likely to be assaulted than you are to be injured in a home fire.
Security Consulting
From Security Consulting, Risk Assessment to helping you create and Emergency Management plan... Defensive Strategies is here when you need us.
Here's a small sampling of the organizations we have helped along the way.
Manchester Housing & Redevelopment Authority
Baker Newman Noyes
U.S. Department of Labor
Job Corps - Grafton Ma
Job Corps - Manchester NH
Adams & Associates Inc.
Red Oaks Apartments
University of New Hampshire
Dartmouth College
Grace River Church
Grouse Point Home Owners Association
Terex Environmental Equipment
Ampheno Printed Circuits
Boy Scouts of America
New England Shores Baptist Church
Rock Church Ministries
Heritage Baptist Church
Shiloh Community Church, Manchester
New England Bible Church
BridgeWay Chrisitan Church
Temple Beth Abraham
Grace Church
Independence Institute (Help on Amicus Brief to the Supreme Court)
---
TESTIMONIAL
To Whom It May Concern,

Every day it seems we hear of a break in to a home or business. For quite some time we have been thinking of having our home inspected for security reasons. Finally we decided to have it done.

We thought of a few things we should do before the inspection and can say that we were limited in our thinking. We had a representative (Robert Boilard) from Defensive Strategies come and do an in-home inspection on April 4th, 2014. The inspection took about 2 hours and we were extremely impressed with his service, professionalism and the in depth report that was sent to us within hours of the inspection. His report came up with a lot more suggestions on how to better protect ourselves and our home in case of a break in. Also included in his report were suggestions on fire safety as well.

His report not only made recommendations but gave you web links to the items they suggest you use. As they say, a picture is worth a thousand words and this allows you to do research on the items for your best deals.

We are very happy with their suggestions (a lot of them we never even thought of) to improve our safety and have already started to make some of the changes.
We can honestly say that the fee charged for this service is well worth it. It gives you the peace of mind knowing you have done as much as you can to protect yourself, home and property.

The Lacasse Family
Hudson, NH