Defensive Strategies, LLC In the Media
UNION LEADER: Beyond the Stigma: 'The next wave of gun safety'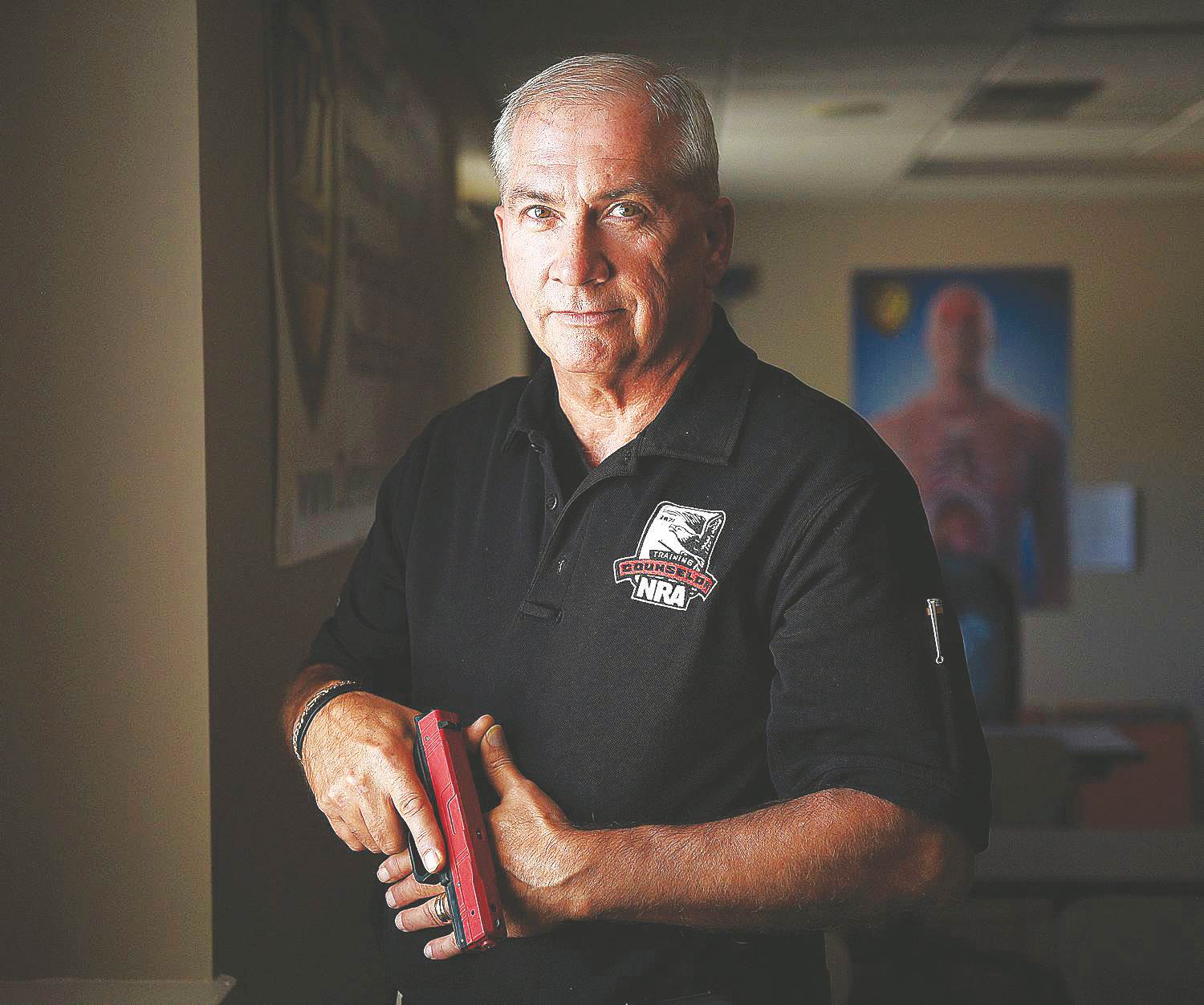 Ralph Demicco still remembers the "sinking feeling" nine years ago when he learned that three customers who had purchased guns from his Hooksett shop had used them to kill themselves — all unrelated deaths and all within a six-day period.

"It was just shocking," he said.

In the years since, Demicco, former owner of Riley's Sport Shop, has been part of a band of strange bedfellows dedicated to improving gun safety. The New Hampshire Firearm Safety Coalition has promoted trigger locks, and created a suicide prevention campaign for gun shops that has become a model for the nation.

Now they want to enlist firearms instructors to promote suicide awareness.
---
Fox News Interviews Defensive Strategies about Church Security after Texas Massacre!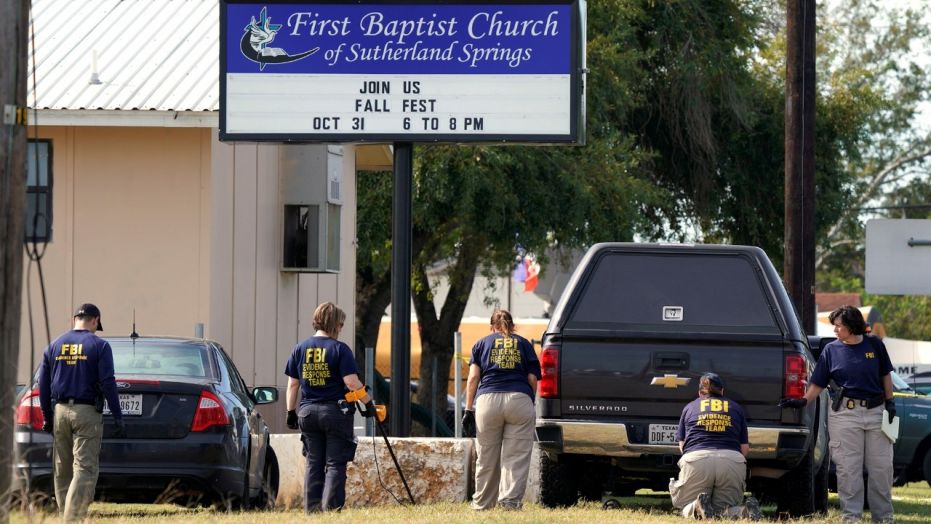 Texas massacre: Can churches be protected from mass shooters?
"It's sad that churches really don't take their security seriously," Robert Boilard, chief instructor and owner at Defensive Strategies, told Fox News. "There's so many groups that want to target churches. We're living in a very different world now."
TEXAS CHURCH SHOOTER WAS COURT-MARTIALED FOR ASSAULTING WIFE, CHILD
Defensive Strategies is a New Hampshire-based firm that offers training courses and education for civilians and groups in safety—including to churches that want to prepare for active-shooter situations like that one that unfolded in rural Texas on Sunday.
In order to complete training at the firm as part of an engagement team, the people who would actually try to stop an active shooter from carrying out a rampage, anywhere from 40 to 80 hours of training is required.....
Click Here Read the entire article!
---
Weekly Podcast with Lori Lynn Greene and In It Together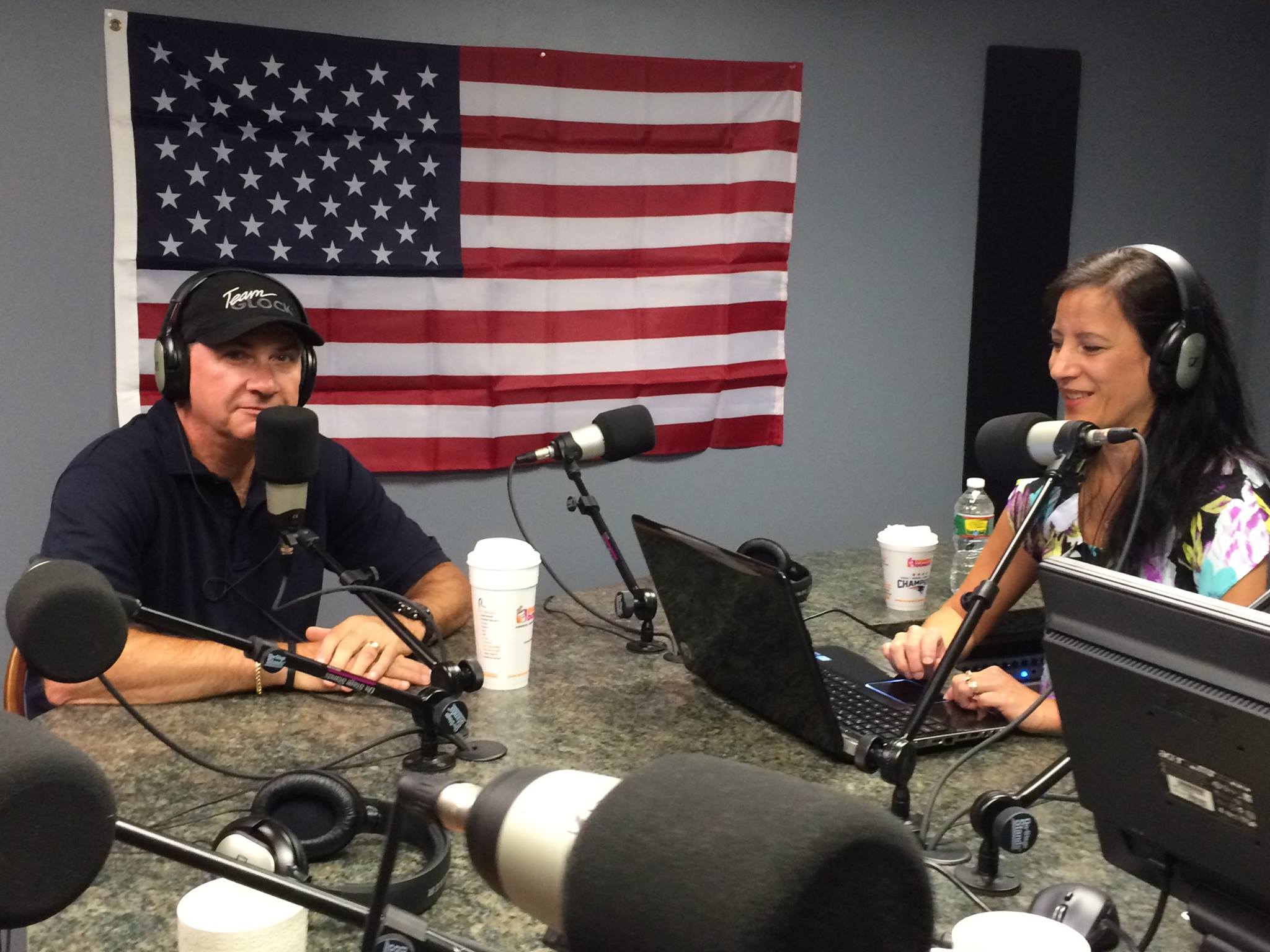 Tune in every Thursday morning at 9:00 AM when Bob Boilard, Chief Instructor and owner of Defensive Strategies, offers valuable insight about how NOT to be a victim, through understanding situational awareness and home safety strategies. Listen live every Wednesday morning or listen to the archives below.
Listen Live at https://www.spreaker.com/user/inittogether
Show archives can be listened to at http://www.lorilynngreene.com/category/show-archives/personal-safety/
---
Lock N' Load Radio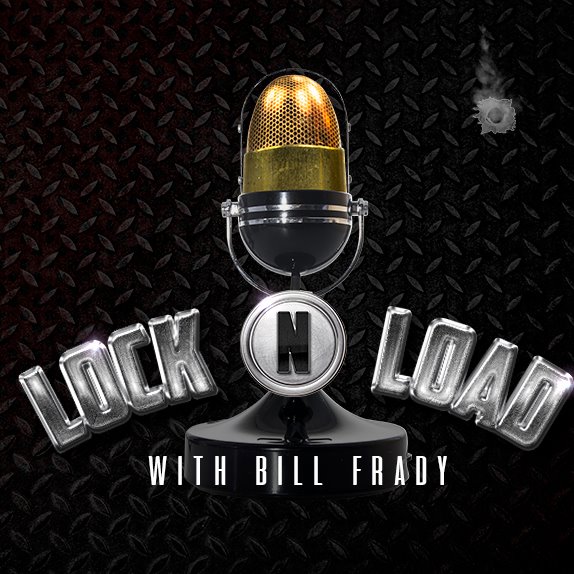 08/01/2017 - Bob Boilard on Lock N' Load Radio on The Genesis Communications Network - NRA Carry Guard throws NRA T&E and others under the bus, with Bob Boilard of Defensive Strategies LLC

Listen Here: http://directory.libsyn.com/episode/index/id/5600656/tdest_id/138047
---
Concord Monitor

01/31/2017 Defensive Strategies Instructor holds the new P320 at the company's firearm classroom in Manchester. It has a polymer frame and the grip, trigger assembly, barrel and other mechanism can be switched out to change caliber or made it accessible to add-ons like lights or a silencer, but most importantly to change its overall size. CLICK THE PICTURE FOR FULL ARTICLE.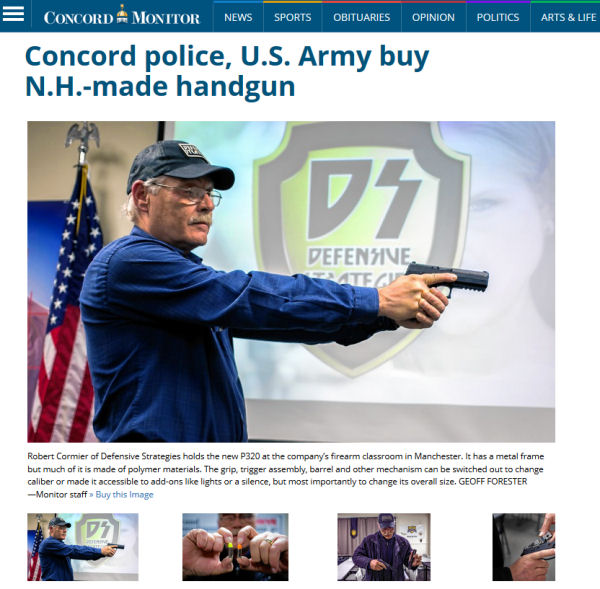 ---
The Washington Times

Our Chief Instructor, Bob Boilard escorting Rand Paul through a local gun show in Concord NH.
---
New England Cable News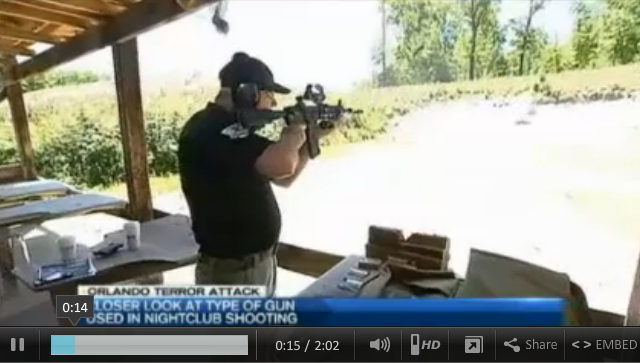 Closer Look at the AR-15 after the Orlando shooting at the Pulse night club.
http://www.necn.com/news/new-england/Closer-Look-at-the-AR-15-383048571.html
---
Broadcasting from Radio Row for the 2016 Presidential Primary with Lori Lynn Greene.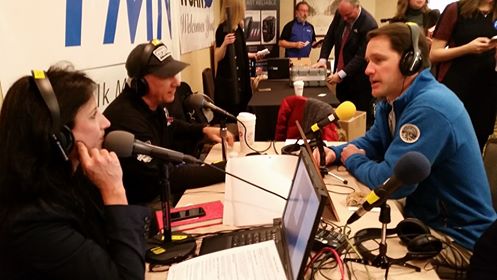 Interviewing Congressman Jim Himes of Connecticut campaigning for Hillary Clinton
---
Defensive Strategies, LLC in the New York Times

Reaching Across the Gun Divide in New Hampshire - New York Times Article
MANCHESTER, N.H. — "A gun is a tool," said the instructor to his class on a snowy Saturday morning in downtown Manchester. He was teaching 24 women how to safely carry, clean, load and aim a handgun. Later they were going to a range to learn to shoot.
No, I thought. A gun is a weapon. A screwdriver is a tool. You can kill with it, but mostly you open paint cans.
I could tell you the guy was wrong, but I'd rather just say: I disagreed. Because to me he is not an abstraction or an adversary — he's Bob. Robert Boilard, an N.R.A.-certified instructor at the Londonderry Fish and Game Club. He and fellow club members opened their doors to me and a colleague, and over two long days, in the clubhouse, in the classroom and on the range, we talked, shot some and got to know one another. [READ MORE]
Guns.com syndicated the New York Times Article
BearingArms.com Article about the New York Times article above
---

Why People Own Guns in New Hampshire - New York Times Video Channel
Seasoned gun owners and new shooters talk about why they take the right to own a gun seriously. [WATCH VIDEO BELOW OR CLICK HERE]

---
Defensive Strategies, LLC doing Active Shooter Workshop for the New Hampshire Union Leader

Surviving a gunman's attack is on the minds of many!
MANCHESTER — More people are thinking about the unthinkable: A gunman storming their office, shooting them and their co-workers.
This is the legacy of San Bernardino.
"My friends were talking about it. 'What would you do?' " said Mary Williams, a manager at Coldwell Banker in Laconia.
"It's especially impactful this was a holiday party for the office," she said of the San Bernardino shooting Dec. 2 that killed 14 and injured 22. "It got people thinking. It felt pretty close to home."
But some people are fighting back: learning how to better prepare for an active shooter or learning how to handle a gun. - See more at: http://www.unionleader.com/Surviving-a-gunmans-attack-is-on-the-minds-of-many#sthash.BqEGSU0a.dpuf
---
New Hampshire Union Leader Article

The armed citizen: Gun ownership on the rise
In 2009, the first year of Barack Obama's presidency, the number of civilian firearms in the U.S. hit 310 million, according to the Congressional Research Service, exceeding the U.S. population for the first time. Gun sales have not slowed since.
In 2013, the last year of official data from the Bureau of Alcohol, Tobacco and Firearms, there were about 357 million civilian firearms in the U.S. Responding to consumer demand, gun manufacturers have doubled their annual production, from 5.6 million in 2009 to nearly 11 million in 2013. - See more at: http://www.unionleader.com/The-armed-citizen-Gun-ownership-on-the-rise#sthash.2nxOIhAE.dpuf
---
Denmark Radio Interview on Radio24
|

seven Radio

On February 10th 2016, Christine Randa, a journalist at the Danish radiostation Radio24seven contacted Defensive Strategies, LLC about doing a radio interview about women and guns in the United States. They were particular interested in the Bad Ass Dive's class that we offer.

"We would really love to talk to a representative from Defensive Strategies today. Would that be possible?"

At 5:00 PM on February 10th 2016 we were live on air in Denmark discussing women and guns and why so many women are buying guns.
---
NH Politics with John Burt - Guest Bob Boilard

Published on July 5, 2016


Published on May 5, 2013

New Hampshire Politics with John Burt: Guest Bob Boilard (an NRA Training Counselor) and owner of Defensive Strategies, LLC talks with John about personal security, firearm instruction and the NRA Refuse to be a Victim program. The Refuse to be a Victim seminar includes classroom instruction on a variety of crime prevention strategies, which includes criminal psychology, automobile crimes, cyber crime and much more. Strategies include home security, carjack avoidance techniques, cyber safety, and use of personal safety devices such as pepper spray, stun guns, tazers and more. This NRA course focuses on proactive courses of action, rather than reactive. Criminals prefer easy targets. By making yourself more difficult to prey upon, you lessen your risk of criminal attack. That means having a personal safety strategy in place before you need it.
---
Rock, Paper, Hand Grenades (7/6/16) w/Robert Boilard and Jim Eldridge
---
On Air at "Gerard-At-Large" with Rep. John Burt & Bob Boilard 08/05/2013
(Hour 1c) Rep. John Burt and Bob Boilard (an NRA Training Counselor) and owner of Defensive Strategies, LLC came in to talk about the Refuse to be a Victim Program. Get the details on an important program that helps individuals stay safe in their homes.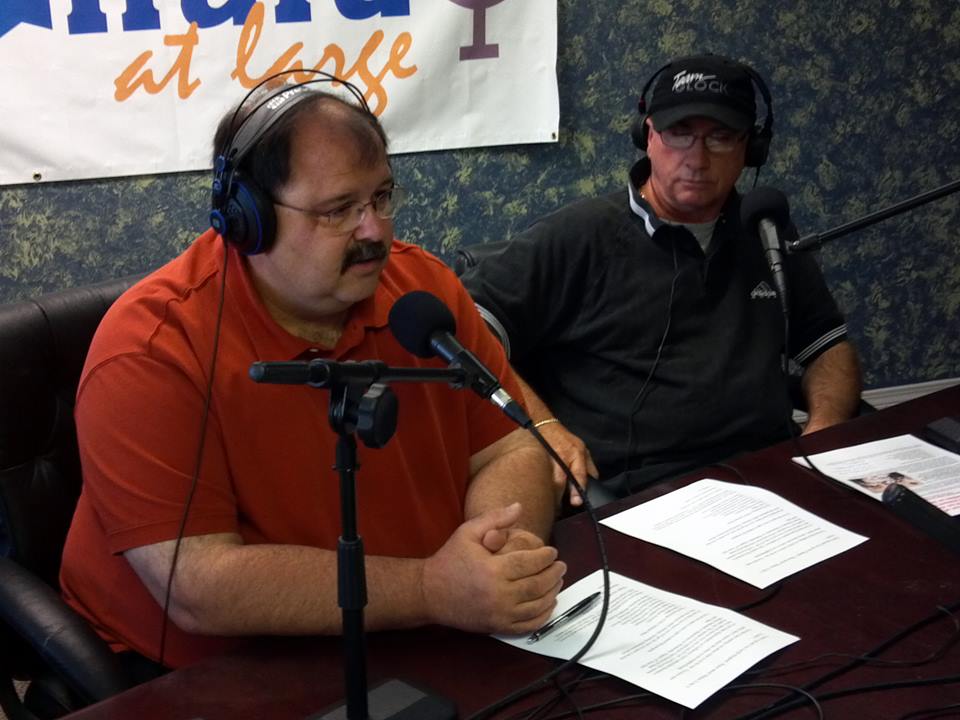 ---
Defensive Strategies, LLC - Refuse to be a Victim Seminar
Published on Sep 9, 2013
This NRA Refuse to be a Victim Seminar focuses on proactive courses of action, rather than reactive. Criminals prefer easy targets. By making yourself more difficult to prey upon, you lessen your risk of criminal attack. That means having a personal safety strategy in place before you need it. Produced by GoffstownToday.com