Bob Boilard / NRA Training Counselor & SAF National Master Instructor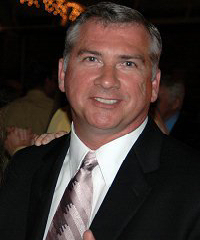 Bob Boilard is the Program Director & a National Master Instructor at the SAF Training Division, an NRA Training Counselor, NRA Refuse to be A Victim Regional Counselor and the Chief Instructor at Defensive Strategies. He also currently teaches private security & corrections personnel at NH Job Corps (i.e. US Dept. of Labor). Bob is a veteran of the United States Army and has been shooting since his parents bought him his first rifle at the age of 13.
After leaving the military he had a 25 year career in military electronics with companies like Teledyne, Parlex & LaBarge Manufacturing; designing flexible printed circuits for various projects like the navigation system for the Tomahawk Cruise Missile, Patriot Missile Systems, AH-64 Apache Helicopter, Hubble telescope, the Space Shuttle and many more. His days as the Supervisor of Engineering for a 100 million dollar company was satisfying and very challenging at all times. Bob also spent 25 years on a sideline business as a mobile disc-jockey and videographer doing weddings, anniversaries and oh those singles dances.
Bob is married to his wife of 26 years, has 3 children, 6 grand-children and now owns 2 businesses including Defensive Strategies, LLC and a high tech company called i4Market, LLC which does website design, hosting, collocation and marketing services. Bob has been a member of the FBI InfraGard team for the last 10 years and is also a former New Hampshire Armed Private Investigator doing mostly fugitive recovery and law enforcement investigations.
Some of Bob's qualifications are listed below:
SAF Training Division National Master Instructor



SAFTD Range Officer Course Instructor
SAFTD Civilian Vehicle Counter Ambush Instructor
SAFTD Concealed Carry Course Instructor
SAFTD S.A.F.E. - House of Worship Instructor
SAFTD S.A.F.E. - Home and Vehicle Safety Instructor
SAFTD S.A.F.E. - Response to an Active Threat Instructor
SAFTD S.A.F.E. - Instructor Development Course
SAFTD S.A.F.E. - Workplace Safety Instructor
SAFTD AR Technician Instructor
SAFTD AR Armorer Instructor
SAFTD Reloading Instructor
SAFTD Pepper Spray Instructor
SAFTD F.A.S.T. Carbine Instructor
SAFTD Defensive Carbine 1 Instructor
SAFTD Defensive Carbine 2 Instructor
SAFTD Defensive Carbine 3 Instructor
SAFTD F.A.S.T. Shotgun Instructor
SAFTD Defensive Shotgun 1 Instructor
SAFTD Defensive Shotgun 2 Instructor
SAFTD Defensive Shotgun 3 Instructor
SAFTD F.A.S.T. Handgun 1 Instructor
SAFTD Defensive Handgun 1 Instructor
SAFTD Defensive Handgun 2 Instructor
SAFTD Defensive Handgun 3 Instructor
SAFTD Precision Rifle 1 Instructor
SAFTD Precision Rifle 3 Instructor
SAFTD Precision Rifle 2 Instructor
SAFTD MOI - Methods of Instruction
SAFTD MIW Master Instructor Workshop Instructor
Skill Builder Handgun Alternative Carry (DH2) Instructor
Skill Builder Handgun #5 Alternative Carry Instructor
Skill Builder Handgun #4 (DH3 Inst Movement with advanced positions)
Skill Builder Handgun #3 (DH2 Instructor FBI and Air-marshal qualification)
Skill Builder Handgun #2 (DH2 Instructor)
Skill Builder Handgun #1 (DH1 Instructor)
Skill Builder Handgun FAST (FAST or DH1 Instructor)
SAFTD Law Enforcement & Security Handcuffing
SAFTD Law Enforcement & Security Baton
SAFTD Law Enforcement & Security OC / Pepper Spray
SAFTD Law Enforcement Search Instructor
SAFTD Law Enforcement Retention & Disarm Instructor
NRA Training Counselor



NRA Advanced Pistol Instructor
NRA Basic Pistol Instructor (Student and Instructor Levels)
NRA Basic Rifle Instructor (Student and Instructor Levels)
NRA Basic Shotgun Instructor (Student and Instructor Levels)
NRA Home Firearm Safety Instructor (Student and Instructor Levels)
NRA Refuse to be a Victim Regional Counselor
NRA Refuse to be a Victim Instructor (Student and Instructor Levels)
NRA Personal Protection in the Home Instructor (Student and Instructor Levels)
NRA Personal Protection Outside of the Home Instructor (Student and Instructor Levels)
NRA Hunter Clinic Instructor
NRA Metallic Cartridge Reloading Instructor (Student and Instructor Levels)
NRA Shotgun Shell Reloading Instructor (Student and Instructor Levels)
NRA Chief Range Safety Officer (Student and Instructor Levels)
NRA Range Safety Officer (Student and Instructor Levels)



Homeland Security / FEMA / FBI / NCTC



FBI Northeast Summit for Cyber Security, Critical Infrastructure and Counter-Terrorism
FBI / InfraGard Active Shooter Awareness and Preparation
FBI / InfraGard Critical Incident Planning
FBI Range Day - Fort Devens (FBI SWAT Field Day)
Essentials of Community Cyber Security 2 Day Conference - DHS/FEMA
Mass Attacks in Public Spaces - U.S. Secret Service (USSS)
Natural Disaster Awareness for Security Professionals / FEMA/DHS/NDPTC
Bomb Threat Preparedness and Response / CDP/DHS
Active Shooter Response FEMA/DHS EMI
Active Shooter - What can you do / FEMA/DHS EMI
Active Shooter Workshop / Homeland Security - NPPD Office of Infrastructure Protection
U.S. Secret Service (USSS), Mass Attacks in Public Spaces
Workplace Violence Awareness / FEMA/DHS EMI
Preparing for Mass Casualty Incidents / FEMA/DHS EMI
Counter-Terrorism Workshop - National Counter Terrorism Center (NCTC)
Multi-Hazard Emergency Planning for Schools / FEMA/DHS EMI
National Incident Management System (NIMS) / FEMA/DHS EMI
Mass Casualty Incidents for Schools & Higher Education / FEMA/DHS EMI
Retail Security Awareness / FEMA/DHS EMI



Additional Training & Certifications



(IALEFI) Master Instructor Development Course
(International Association of Law Enforcement Firearms Instructors)
Defense Training International Instructor
Massachusetts Approved LEOSA Instructor
Handgun Combatives w/ Dave Spaulding
Rangemaster Certified Firearms Instructor
Defensive Handgun with John Farnam
Urban Rifle - with John Farnam
Defense Training International - 2 day Vehicle Defense Course
SABRE PSA Instructor (OC)
SABRE College Safety Program Instructor
Gunshot Wound First Aid - U.S. Law Shield
Ultimate Training Munitions (UTM) Certification
Concealed Carry and Home Defense Fundamentals Affiliate Instructor (USCCA)
SDTS Reality Check Combatives - SDC
SDTS Guardian Weapon Retention - SDC
Association of Defensive Shooting Instructors (ADSI)
Massachusetts State Police BFS Instructor
U.S. Concealed Carry Association Affiliate Instructor
(S.A.F.E) Shooting And Firearms Educators Certified Instructor
New England Institute of Bail Enforcement Certified Instructor
Certified Bail Enforcement & Fugitive Recovery Agent
American Heart Association Certified CPR/AED & Emergency First Aid
Former New Hampshire Armed Private Investigator
Bob is fully insured through the NRA, US Law Shield & Lockton insurance companies, and is also Certified in CPR / AED & Emergency First Aid through the Emergency Care and Safety Institute (ECSI). Bob holds Concealed Carry licenses in New Hampshire, Maine, Utah, Arizona & Massachusetts and is also a former New Hampshire Armed Private Investigator. He is a proud member of the following organizations:
InfraGard / Federal Bureau of Investigations (Boston & New Hampshire)
InfraGard National Members Alliance
The National Rifle Association Life Member
International Association of Law Enforcement Firearms Instructors (IALEFI)
Director of Operations / Second Amendment Foundation Training Division (SAFTD)
Association of Defensive Shooting Instructors
NH Tactical Arts Group
Gun Owners of NH (NRA Affiliate)
Board of Directors at Londonderry Fish & Game Club, Inc.
Treasurer at Londonderry Fish & Game Club, Inc.
Oath Keepers
Second Amendment Foundation
Shooting And Firearms Educators (S.A.F.E.)
United States Concealed Carry Association
Radio Show Anchor on the In it Together Show