Lynn Nadeau / Instructor / RSO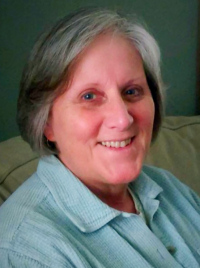 Lynn has enjoyed a variety of experiences in the medical arena as a Licensed Nursing Assistant, Medical Assistant, Dental Laboratory Technician, an Emergency Medical Technician and EKG Technician. She has also instructed for the American Heart Association and the National Safety Council's First Aid. She has a genuine caring for the well-being of others.
More recently, Lynn has been pursuing voice-over acting, coached by local and nationally renown voice-over Actors. She has had the opportunity to do local and international promos and commercials, with plans of expanding to further opportunities as she develops her home studio.
Lynn has had a long-time passion for firearms since her first introduction to an NRA basic rifle course in college. More recently, she received her instructor training through Defensive Strategies and is a strong supporter of second amendment rights. She genuinely enjoys training women and others interested in learning how to use firearms safely.
Her current training includes: NRA Basic Pistol Instuctor, NRA Basic Rifle Instuctor, NRA Range Safety Officer, Refuse To Be A Victim Instructor, SAFTD Defensive Handgun 1, SAFTD Defensive Shotgun 1, SAFTD F.A.S.T. Handgun, SAFTD F.A.S.T. Shotgun, SAFTD RSO and ongoing training to enhance her instruction ability.