NHFSC - Suicide Prevention Seminar with Massad Ayoob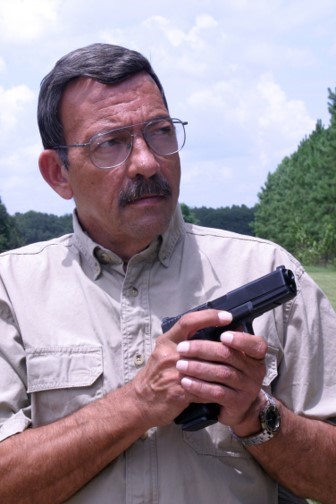 The New Hampshire Firearm Safety Coalition, Massad Ayoob and Defensive Strategies, LLC. would like to introduce the next phase of Gun Safety to firearms instructors in New Hampshire and nationally. Suicides account for 90% of firearm deaths in New Hampshire and 60% nationally. Our goal is to reduce this number through the education and assistance of the responsible firearm community. There's no better place than in every firearm classroom in the country.

Please join us on Wednesday, August 8th, from 7 to 8:30 pm at the Bass Pro Shops at 2 Commerce Drive, Hooksett, NH to view the Coalition's newly-released video. We will provide you with simple teaching materials to cover this important message in your classes in less than 10 minutes.

The New Hampshire Firearm Safety Coalition brings together individuals and organizations with a broad range of views on gun ownership who share a concern with safety and preventing suicide. The group includes: gun shops and firing ranges, firearm instructors, legislators, injury prevention and mental health advocates, researchers and committed volunteers.

Since the Coalition first formed in 1994, the group has produced a variety of public education materials. In 2009, the Coalition took on the Gun Shop Project – a collaborative effort to engage gun shops and firing range owners, their employees and their customers in preventing suicide, the number one type of firearm death in the U.S.
Who should attend:
Firearms and Hunter Safety Instructors
Range Masters and Operators
Shooting Clubs
First Responders - Law Enforcement, EMS, Fire Fighters
Federal Law Enforcement – AFT, Homeland Security
Military personnel particularly those involved in firearm training
Others who may be interested:
Medical and mental health providers
Register below, we look forward to seeing you. You Can Help Save Lives!