STS Defensive Workshop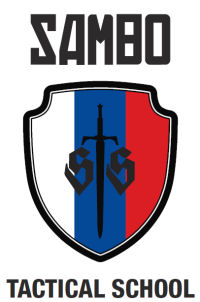 The instructors will teach you to be more mindful of your surroundings. You will learn to recognize threats sooner and taught the skills to deal with a situation before its out of control. This type of training will enable you to survive the initial stages of surprise attacks, having the ability to control continued aggression and remain in the fight.
The world is changing before our eyes. There are many new threats and dangers that validate the need for our training camps and seminars. You will learn to conquer fears, through the faith in the skills you acquire in this training. You will become a more capable person and provide a more worry free life for yourself and your family. You will benefit from a keen awareness of the world around you while you improve your overall physical fitness and mental sharpness.
Defensive Strategies, LLC & Sambo Tactical School (STS) 2 hour seminars are like a zip line to a more capable you...
Unlike other programs. STS programs are largely fighting intuitive reactions. This is evident in the type of training you will receive. Defenses against all types of attack. Overcome multiple attackers, armed assailant, even hostage situations. Students attending this program will discuss violence and learn to fight sitting, standing, even laying down and blindfolded. You will learn basic moves to counter attacks, dis-arm and escape or defend. Plan on lots of hand to hand with partner physical activities during this 2 hour course. Wear street clothes. Classes begin with introduction and warm up.

Defensive Strategies, LLC & STS also offers additional versions of this 2 hour course in both Advanced and Women Specific courses.
Defensive Strategies, LLC & STS reserves the right to refuse training ANY individual.
---

NEXT CLASS
June 29th, 2017 7-9PM - Cost $65
712 Mast Road
Manchester, NH 03102
Above from Jacques Flower Shop