Sonic Gun Cleaning & Inspection Service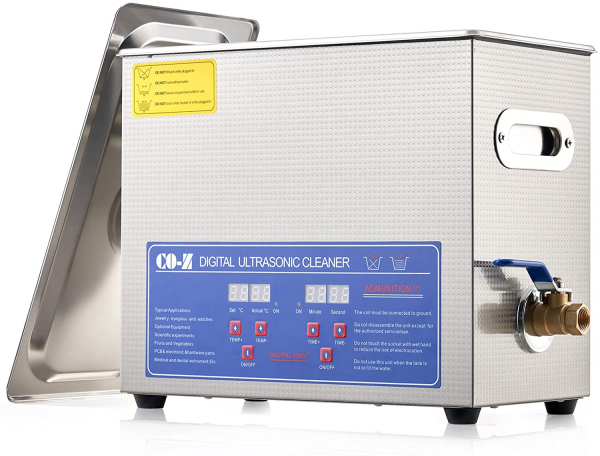 Protect your Investment!
You spent good money investing in your firearms, so why not protect your investment with our professional ultrasonic cleaning service. Let's face it, we all love to shoot but when it comes to cleaning our firearms is where most of us lose interest or you just don't have the time or a good location to do a proper cleaning yourself. Planning to maintain your firearms is an important part of protecting your investment in pistols, rifles, shotguns.
Cleaning By Appointment Only.
Shoot us an email with your name, phone number and the make and model number of your firearm and when you would like to bring your firearm in for cleaning. We can usually accommodate you on your schedule, same day or while you wait. If we can't or if we have additional questions we'll give you a call back. Email us at This email address is being protected from spambots. You need JavaScript enabled to view it.
Our Cleaning Process
We strip the firearm down per manufacturers recommendations. If we observe loose contaminants, we will remove them with a brush to help preserve the effectiveness of the cleaning solution. Then we place the components (minus grips and stocks) into the ultrasonic cleaner.
After the sonic cycle we inspect the parts as heavily soiled parts may need more than one clean cycle.
All cleaning solutions are blown out with a high pressure air hose and then coated with an anti-rust inhibitor (Barricade) made by Birchwood Casey.
The action, rails etc is lubricated per manufacture recommendations and the firearm is reassembled and then receives a final wipe down.
The gun is then stored in our safe until you pick it up.
Cleaning Cost
Pistols: $35
AR's: $75 (Uppers including gas tube & bolt carrrier group, as well as lower & trigger group.)
Other Rifles: 45
Shotguns: $45
Please Note:
We use environmentally friendly cleaners that will not remove bluing or harm surfaces of your gun. We take pictures of all guns when you drop it off and after we clean it. When you pick up your gun we expect you to inspect the gun to insure it is to your satisfaction and for damage. Our sonic cleaner uses Simple Green HD Professional as the degreasing agent which will not harm bluing, aluminum etc like other cleaners.
Ultrasonic cleaning will not remove wear spots or other areas that are permanently stained due to age or normal wear.
We are an Federal Firearms License dealer. All firearms we take in must be logged in our gunsmithing book if it is being dropped off for later pickup.
Add $40 to the price for any cleaning if you want to stay and learn how to clean your firearms yourself.
Rifles & shotguns will utilize ultrasonic cleaning when appropriate as determined by us.
We do not do any gunsmithing, restorations, rust removal etc - only cleaning.
Any questions, please do not hesitate to contact us.